MUNICIPAL WASTE WATER TREATMENT
MUNICIPAL WASTE WATER TREATMENT
Current level of environment pollution by waste produced by Human reaches critical point. 13 billion tones of organic waste are produced every year containing hundreds trillion malignant bacteria! As late as in 19th century the bacteria were finally determined to cause various, illnesses spreading through the waste produced by humans. Regretfully, the acceptable technological scheme of waste treatment,Another danger is the residual me products from humans contaminated in drains. They get into natural water sources and return to the man as a drinking water. They are proved to accumulate in human body through all our lives! By 2040 the Earth going to carry more than 10 billion people. By this time sewage runoffs may form another Sixth ocean, and pure water may become the rarest treasure of the soil. There is only one way out - to treat wastes directly at the place of their origin.
Canadian clear Company designing and manufacturing autonomous systems of deep biologic treatment. Currently the company ranks top on the market of design, manufacture and maintenance of sewage systems.The station may when necessary be supplied with the post treatment unit for better purified water parameters by means of UF disinfection as well as the sewage pumping station in case of sludge removal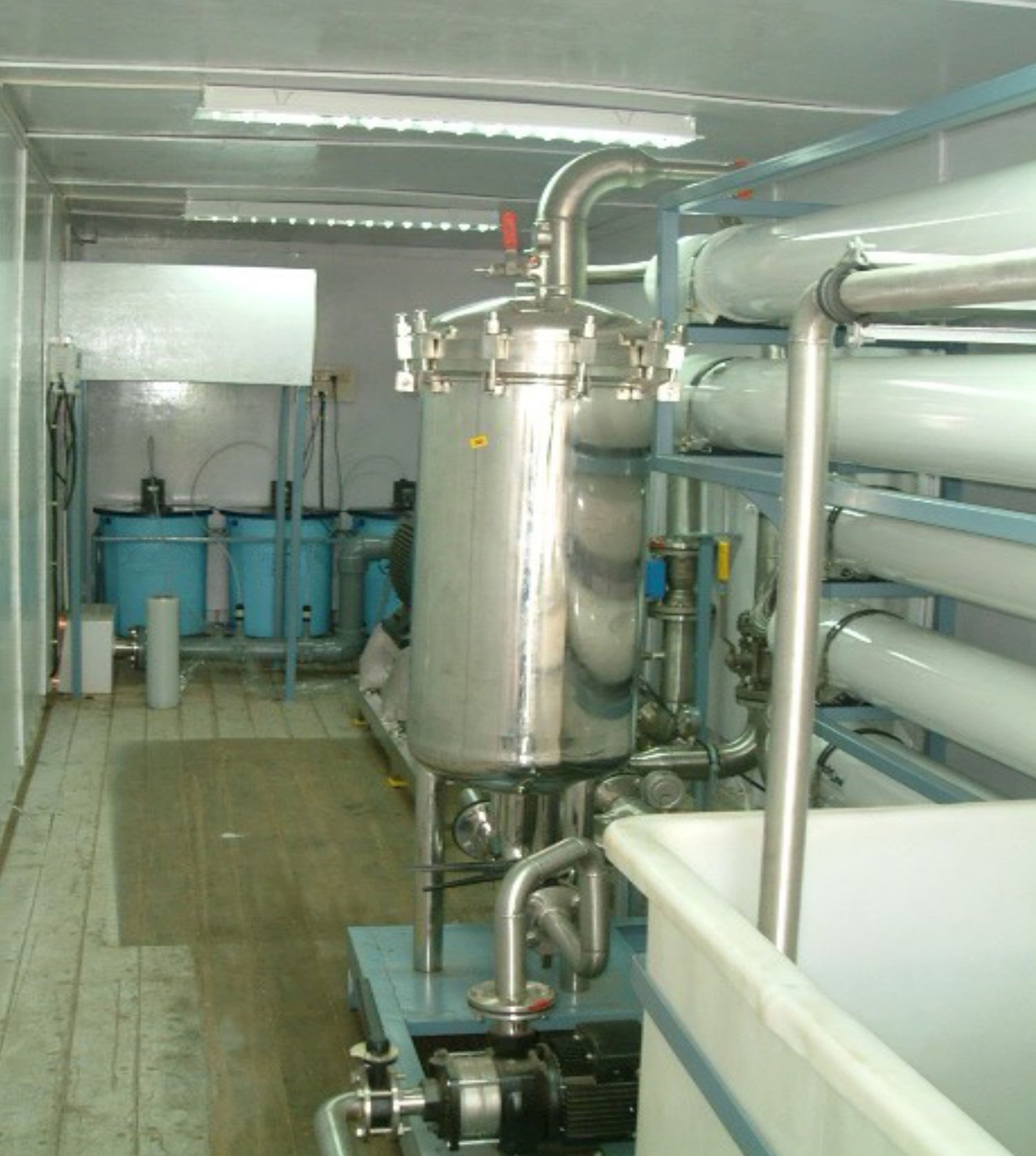 Technology of Advanced biological treatment of waste waters is developed based on the problems rised daily, operation of sewage water treatment plants of various types by engineering and elimination of numerous defects and issues of sewage water treatment plants.
Main peculiarity of the company's products is the high level of utility fluids treatment (98-99%). This allows repeated implementation of the purified water domestic independent house hold systems.Based on the long-term advanced sewage systems production and operation experience the company experts have designed the lineup of unique equipment of waste water treatment. All our systems are made of whole prefabricated polypropylene for SBR for technology
The whole assortment of our products proudly ranks top at the market of autonomous sewage water treatment plant Series of advanced biological treatment plants with capacity of 0.6 m3/day up to 60 m3/day are targeting the segment of packaged, reasonably priced and low power sewage water treatment plants.
Basic advantages of stations:
High level of purification (over 95%) allows draining the purified sewage Directly at the on terrain and into the bodies of water;
Ecological safety of the design and long operation cycle (Over 50 years);
Availability and control on every stage of the treatment process, ease of maintenance, transportation and installation convenience (no special machines necessary);
Low weight, absolute waterproof, corrosion-resistant;
Long-term preservation of biomass in the absence of sewage .(in periodic operation).
Unique characteristics of stations:
Rational techniques provide energy saving, reduction of operation costs; Installed air lift prevents biomass from disintegration; absence of mechanic assemblies enhances system operation reliability as a whole; Automated adjustment of operation mode according to the volume of sewage. Overload emergency alarm; Aerobic stabilization of activated sludge surplus, which may be used as a fertilizer immediately after discharge. Airlift performs discharge of the sludge, which does not involve use of sewage cesspool tank truck;
Single compressor constantly pumps air into the air lift, which reduces the level of hazardous impurities such as nitrogen and phosphor. Technological engineering follow-up is patented by experts of Canadian clear Water India Ltd...
Integral structure and unique characteristics of the polypropylene used for body frames allows installing the stations in different types of soil and climatic conditions;The station may when necessary be supplied with the post treatment unit for better purified water parameters by means of UF disinfection, as well as the sewage pumping station in case of sludge removal Has successful experience of designing, manufacturing and reconstruction of sewage treatment plants with capacity of 30 m3/day up to 1500 m3/day .
Unique advantages of large plants:
Design and technical experts of have vast experience in design of treatment plants and reconstruction of existing technology of MBBR,MBR,ASP. etc Design documentation elaborated by our experts complies with all regulatory and technical standards, repeatedly receiving highest marks for the Expertise.
Two-stage biologic treatment implementing free-flowing sludge and applied microfilm supplied with filtration and disinfection systems gives purification parameters up to 98%. Block-modular design of reservoirs allows installing stations of different settings with possibility to commission the station in stages. Stations are designed for underground, intermediate and above-ground installation;
Technological scheme of sewage treatment plants of series includes:
Mechanic treatment for elimination of sand and colloidal matters
Complete biologic treatment for elimination of organic impurities and nitrogen compounds;
Post treatment and disinfection by means of automated self-cleaning disc filters and UF
Canadian Clear "Silver Stream" MBBR systems come complete with one or two bio-reactors and one clarifier tank. They are best suited for medium organic loads and strict effluent requirements and fit for direct discharge to the environment. Any combination of hydraulic and organic load can be accommodated by using multiple container plants with standard containers in parallel or customized containers in series. Canadian Clear's newly developed technology has high efficiency, consumes less power and is more compact.
The Moving Bed Bio-Reactor unit (hereinafter referred to as "MBBR") can treat domestic wastewater.
Advantages of using Canadian Clear 'Silver Stream' MBBR :
1. The wastewater transportation cost from the facilities to municipality's sewage treatment plant can be reduced.
2. Treated water can be used for toilet flushing, irrigation, car washing, curing water for concrete and so on. Fresh water feed for these purposes can be saved. Since treatment plants can also be transported loaded on a trailer, they can be used for other location and construction sites..
3. In residential areas where sewer pipes are not connected, domestic wastewater generated must be evacuated on tanker trucks to a public sewage treatment plant for treatment. Treatment of wastewater by the MBBR reduces the amount of sludge to approximately one third (1/3) compared to activated sludge Technology.
S4. Canadian Clear "Silver Stream" MBBR uses less electricity consumption, in comparison with the other treatment systems, thereby reducing power cost..
The Membrane Bio-Reactor unit (hereinafter referred to as "MBR") can treat domestic wastewater.
Shivsu Canadian Clear "Silver Stream" MBR is "Low maintenance cost" "Space saving" "low initial cost" advanced water treatment system, by combining active sludge treatment and submerged Membrane Bio-reactor Systems.
Shivsu Canadian Clear "Silver Stream" MBR adopting membrane filtration process requires less space and yet provides higher treatment performance compared with the conventional treatment systems. That is why the MBR is ideal for places with limited space, and for recycling of treated water for drip irrigation, landscaping, toilet flushing, road compacting, curing of concrete, etc.
Raw sewage treatment capacity: from 10 KLD to 100,000 KLD OR 10 m3/day to 100,000 m3/day are available in the range of Shivsu Canadian Clear "Silver Stream" Systems.
Shivsu Canadian Clear "Silver Stream" MBR sets 2 or 3 membrane modules in a vertical formation, containing multiple membrane modules. Pumping wastewater through the membranes effectively treats the water. Sludge clogging on membrane surface is greatly reduced as air is constantly scored from beneath the membrane module.
Shivsu Canadian Clear "Silver Stream" MBR, when catered to large sewage treatment for cities and municipalities saves space, thus reducing the cost of the project drastically, as worldwide the real estate value is escalating to unprecedented levels.
The retention time for the treatment is considerably reduced compared to Activated Sludge Process. Thus the Shivsu Canadian Clear "Silver Stream" MBR is a compact design.
Movable UNIT
Shivsu Canadian Clear "Silver Stream" MBR up to 100 KLD capacity can be transported because of its compact size, hence it can be transported to other sites after project termination and can be reused.
Easy Installation:
Since Shivsu Canadian Clear "Silver Stream" MBR is a prefabricated plant, only joints, piping and wiring works are required at site. Therefore, installation work is easy and installation period is short.
Less sludge volume: Volume of generated sludge will be reduced to one fourth (1/4) compared with Activated Sludge Process. MBR is operated in conditions of high concentration of MLSS, thereby producing less sludge.
SERVICES
High professional skills of the company employees and their energy ensure high engineering and technical potential and advanced production facilities permits carrying out the complete cycle of works - from preliminary consultations and ending to the object commissioning on the turn-key basis. Provides a wide range of services associated with purification of utility fluids from multi-purpose objects.
Designing
Experts of design and technological department elaborate technologic solutions, develop and coordinate design and estimate documentation.
Equipment manufacturing and sales
Has its own manufacture that have passed ecological certification, vast depot acreage, conveniently arranged sales points. Manufacturing process is organized in accordance wit the requirements of quality management system line
Installation and supervising installation
Includes specialized mobile teams that can install utility networks of technological equipment, electrical power equipment, instrumentation and automated control systems.
Warranty and after sales service
High-skilled experts of Technical support center of have great experience in maintenance of sewage collection systems of any level of complexity. Service cars of a fully equipped with all the necessary tools for maintenance of treatment plants of any performance level.