CANADIAN CLEAR INDUSTRIAL PROCESS WATER
Our wide range of processes for custom engineered water treatment defines us as one of the few global companies capable of single point responsibility on a project. For applications such as boiler feed water' heating and cooling water' and process steam generation' canadian clear custom engineered water treatment systems have generated maximum flexibility and value for our blue chip customers around the world.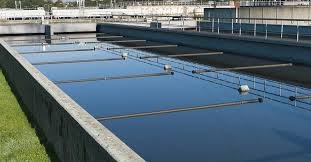 Industrial Process Water At a Glance
Over 50 years in industrial process water
multi technology integration
filtration
Ion exchange
desalination
electrodeionization (EDI)
disinfection
portabilization
Capability to convert any source water or waste into high purity industrial water
| | | | | |
| --- | --- | --- | --- | --- |
| Thermal | Industrial Concentration | Falling Film Evaporation | Forced Circulation | Crystallization |
| Ion Exchange | UPFLOW ™ ' Technology License | Split-flow | Counter Current Regeneration | Layered Bed Systems |
| Membrane | UPFLOW ™ ' Technology License | Split-flow | Counter Current Regeneration | Layered Bed Systems |
| Raw Water | Clarification | Filtration | Sludge Handling | Chemical Feed |
Industrial wastewater contains a diversity of impurities and therefore its requires specific customized solution. CANADIAN CLEAR provides a high-performance custom treatment solution for any variety of wastewater types and industries. CANADIAN CLEAR meets the objective of customer to achieve the emission limits for industrial effluent that are constantly being tightened up. Closed circuits and product recovery in various production processes are becoming an increasing priority among manufacturing & production companies.
CANADIAN CLEAR has long-term experience in the industrial wastewater treatment sector. The resulting expertise is advantageously employed for the technical and economic optimization of every subsequent facility. The treatment process may contain Physio-chemical' biological (Anaerobic and Aerobic) and other process steps.
In the case of biological (Anaerobic), we offer Low and high rate reactors chosen specific to the client′ needs based on the applications. We have experience of designing and building up many small- medium- large-scale plants on the basis of the world′ most frequently used UASB process. We also offer a high rate digester for medium organic strength wastewater that combined the two technologies together under an Anaerobic environment i.e UASB and Anaerobic Filter.
Our innovation on the technologies continues to provide world class and most advanced solutions to our customers on account of meeting their objective completely' economization on capital investments' low operating costs' space savings. In the case of biological (Aerobic), in accordance with the characteristics of the wastewater' we offer the activated sludge process using fine bubble diffused aeration' aerators Or jet aeration systems. In the case of high end treatment requirements' we provide membrane processes with submerged or external membranes. The major advantages of this technology is considerable savings of liquid resources' saving of space and practically recuse/zero discharge of wastewater.
Anaerobic Biological Process
Low rate Anaerobic Digester
Upflow Anerobic Sludge Blanket
Hybrid Digester
Continuous Stirred Tank Reactor
Anaerobic Biological Process
Activated Sludge Process (Fine Bubble diffused Aeration- Carousel Design)
Activated Sludge Process (Surface Aerators)
Activated Sludge Process (Jet Aeration)
Trickling Filters/Bio Towers
Sequential Batch Reactors
Membrane Bio Reactors (Submerged)
Membrane Bio Reactors (External Skid Mounted)
Oil Removal
Under Induced Gas Flotation
Micro Bubble Floatation
Corrugated Plate Interceptor
Tilted Plate Interceptor
Induced Gas Flotation (Hydraulic and Rotor)
Dissolved Air Floatation
Belt Type Oil Skimmers
Oil and grease Separator
Floating Oil Skimmers
Chemical treatment & Sedimentation
Corrugated Plate Interceptor
Tilted Plate Interceptor
Induced Gas Flotation (Hydraulic and Rotor)
Dissolved Air Floatation
Belt Type Oil Skimmers
Oil and grease Separator
Floating Oil Skimmers
Tertiary Treatment
Dual Media Filters
Multimedia Filters
Rapid Sand Gravity Filters
Dual Media Gravity Filters
Pressure Sand Filters
Activated Carbon Filters
Iron Removal Filters using Birm Media
Hardness removal filters using Ion Exchange process
Metal removal through media
Involving a wide range of technological solutions' CANADIAN CLEAR services
Reduce the operating costs
Reduce the amount of sludge produced
Reduce the space requirements
Eco friendly
Guarantee a high level of health security.
Recycle sludge as fertilizer and manure
Decrease odors
To achieve the above objectives' we draw on years of experience operating and upgrading all kinds of treatment plants and leverage the talents of the employees of CANADIAN CLEAR